Home
>>
Products
>>
Injections >> Setraxone
Setraxone
(Ceftriaxone Sodium U.S.P.)
Each vial contains
Composition

Ceftriaxone Sodium U.S.P.
Equivalent to Ceftriaxone……....................... 250 mg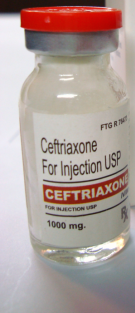 Sulbactam Sodium U.S.P.
Equivalent to Sulbatcam ….............................125 mg

Indications
Setraxone is a cephalosporin antibiotic. It treats many kinds of infections, including those of the skin, bone, stomach, brain, blood, respiratory tract, sinuses, ear, and urinary tract.

Setraxone also treats some sexually transmitted diseases.

DescriptionInhibits mucopeptide synthesis in bacterial cell wall.

Contraindications
Hypersensitivity to cephalosporins.

Dosage
As per the physician's advice.