Country profile: Indonesia




Indonesia Pharmaceuticals
Although Indonesia had achieved self-sufficiency in basic pharmaceutical production by the early 1990s, Indonesians had the lowest per capita expenditure for Western-style drugs in ASEAN. Most people appeared to rely at least partially on traditional herbal medicines, in part because the Western-style drugs were expensive. Quality control for the country's pharmacies was lax, but efforts were being made in 1992 to improve enforcement of new laws designed to control drug quality. By the late 1980s, Indonesia had more than 300 pharmaceutical companies and nearly 1,000 pharmaceutical wholesalers. Most were located in Java.


Spread across a chain of thousands of islands between Asia and Australia Indonesia has the world's largest Muslim population.
Ethnically it is highly diverse with more than 300 local languages. The people range from rural hunter-gatherers to a modern
urban elite.
Indonesia has seen great turmoil in recent years having faced the Asian financial crisis the fall of President Suharto after 32 years in office the first free elections since the 1960s the loss of East Timor independence demands from restive provinces bloody ethnic and religious conflict and a devastating tsunami.
Overview
Sophisticated kingdoms existed before the arrival of the Dutch who consolidated their hold over two centuries eventually uniting the archipelago in around 1900.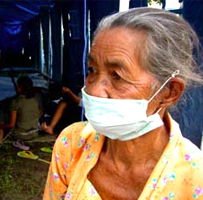 Indonesia: Volcano-displaced face increased health risks
After Japan's wartime occupation ended independence was proclaimed in 1945 by Sukarno the independence movement's leader. The Dutch transferred sovereignty in 1949 after an armed struggle.
Long-term leader General Suharto came to power in the wake of an abortive coup in 1965. He imposed authoritarian rule while allowing technocrats to run the economy with considerable success.
But his policy of allowing army involvement in all levels of government down to village level fostered corruption. His "transmigration" programmes - which moved large numbers of landless farmers from Java to other parts of the country - fanned ethnic conflict.
Suharto fell from power after riots in 1998 and escaped efforts to bring him to justice for decades of dictatorship.
Post-Suharto Indonesia has made the transition to democracy. Power has been devolved away from the central government and the first direct presidential elections were held in 2004.
But the country faces demands for independence in several provinces where secessionists have been encouraged by East Timor's 1999 success in breaking away after a traumatic 25 years of occupation.
Militant Islamic groups have flexed their muscles over the past few years. Some have been accused of having links with Osama Bin Laden's al-Qaeda organisation including the group blamed for the 2002 Bali bombings which killed 202 people.
Lying near the intersection of shifting tectonic plates Indonesia is prone to earthquakes and volcanic eruptions. A powerful undersea quake in late 2004 sent massive waves crashing into coastal areas of Sumatra and into coastal communities across south and east Asia. The disaster left more than 220000 Indonesians dead or missing.
Facts
Full name: Republic of Indonesia
Population: 230 million (UN 2009)
Capital: Jakarta
Area: 1.9 million sq km (742308 sq miles)
Major languages: Indonesian 300 regional languages
Major religion: Islam
Life expectancy: 69 years (men) 73 years (women) (UN)
Monetary unit: 1 rupiah (Rp)
Main exports: Oil and gas plywood textiles rubber palm oil
GNI per capita: US $2010 (World Bank 2008)
Internet domain:.id
International dialling code: +62
Leaders
President: Susilo Bambang Yudhoyono
Former army general Susilo Bambang Yudhoyono won Indonesia's first-ever direct presidential elections in September 2004 in what was hailed as the first peaceful transition of power in Indonesia's history.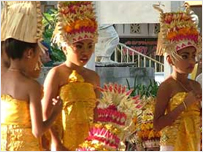 The present day culture of Indonesia is an outcome of the interplay of age-old- traditions from the time of early migrants and the Western thought brought by Portuguese traders and Dutch colonists.
He was re-elected in July 2009 in a landslide victory on the back of improved security and strong growth in Southeast Asia's biggest economy.
Mr Yudhoyono's rivals the former president of Indonesia Megawati Sukarnoputri and vice-president Jusuf Kalla said there was evidence of fraud and inaccurate lists of voters were used.
Critics call Yudhoyono indecisive but he has cultivated an image as a tough and dedicated corruption fighter with high moral integrity. He also ushered in an era of financial and political stability ending a series of secessionist conflicts and restoring economic growth
after the devastating Asian financial crisis in 1997-98 wiped out millions of jobs.
The former security minister in the Megawati government identifies the fight against terrorism as a key challenge. As security minister he spearheaded operations to capture Islamic extremists blamed for the 2002 Bali nightclub bombings.
Mr Yudhoyono's first year in office brought perhaps his biggest challenge the 2004 Asian tsunami disaster. His administration won international plaudits for signing a peace deal in 2005 with separatist rebels in Aceh province.
His Democratic Party emerged from the April 2009 parliamentary elections as the largest party.
Mr Yudhoyono a fluent English speaker studied for his master's degree in the US. Rising through the ranks under former President Suharto he led his country's peacekeeping contingent in Bosnia in the 1990s.
Mr Yudhoyono completed several tours of duty in the Indonesian-occupied East Timor.
Sometimes called 'SBY' after his initials Mr Yudhoyono is praised by his supporters for balancing strength and compassion. Critics have said he is over-cautious.
Married with two sons the president has released several albums featuring his own love songs some of them now covered by Indonesian boy bands.
Media
Television is Indonesia's dominant medium. Major national commercial networks compete with public Televisi Republik Indonesia (TVRI). Some provinces operate their own stations. Amid tough competition for advertising mergers have been mooted.
The radio dial is crowded with scores of stations on the air in Jakarta alone. Private radio stations may carry their own news bulletins; however radio and TV broadcasters are banned from relaying live news programmes from international stations.
Internet use is on the up with users numbering around 25 million by late 2007. Analysts see much potential for growth.
Media freedom grew after President Suharto was toppled in 1998; under his rule the now-defunct Ministry of Information monitored and controlled domestic media and restricted foreign media.
US-based Human Rights Watch notes that criminal defamation laws are used to target journalists who criticise public figures.
The press
Radio
Television
News agency


AFRICA | ASIA-PACIFIC | AMERICAS | EUROPE |  MIDDLEEAST |  SOUTHASIA






Mauritania Mauritius Morocco  Mozambique Namibia Niger Nigeria Republic-of-congo Rwanda Sao-tome-and-principe Senegal Seychelles Sierra-leone Somalia South-africa Sudan Swaziland Tanzania The-gambia Togo Tunisia Uganda Australia Brunei Burma Cambodia China East-timor Fiji Indonesia Japan Kazakhstan Kiribati Kyrgyzstan Laos Malaysia Marshall-islands Micronesia Mongolia Nauru New-zealand North-korea Palau Papua-new-guinea Samoa Singapore Solomon-islands South-korea Taiwan Tajikistan Thailand The-philippines Tonga Turkmenistan Tuvalu Uzbekistan Vanuatu Vietnam Antigua-and-barbuda Belize Bolivia  Brazil Canada Chile Colombia Costa-rica Cuba Dominica Dominican-republic Ecuador El-salvador Grenada Guatemala Guyana Haiti Honduras Jamaica Mexico Nicaragua St-kitts-and-nevis St-lucia Suriname Trinidad-and-tobago Uruguay Venezuela Albania Andorra Armenia Austria Azerbaijan Belarus Belgium Bosnia-hercegovina Bulgaria Croatia Cyprus Czech-republic Denmark Estonia Finland France Georgia Germany Greece Hungary Iceland Ireland Italy Latvia Liechtenstein Lithuania Luxembourg Macedonia Malta Moldova Monaco Montenegro Norway Poland Portugal Russia San-marino Serbia Slovakia Slovenia Spain Sweden Algeria Egypt Iran Iraq Israel-and-palestinian-territories Jordan Kuwait Lebanon Libya Mauritania Oman Saudi-arabia Sudan Syria Tunisia United-arab-emirates Yemen Afghanistan Bangladesh Bhutan India Nepal Pakistan Sri-Lanka The-Maldive