Country profile:

Taiwan





The Taiwan Pharmaceuticals and Healthcare Report has been researched at source and features the latest available data and forecasts to end-2015 covering drugs and healthcare expenditure, the prescription, OTC and generics markets, and foreign trade; company rankings and competitive landscapes including multinational and national drugs companies; and analysis of latest industry news, trends and regulatory developments.
Taiwan Pharmaceuticals and Healthcare Report provides industry professionals, market investors and corporate and financial services analysts with independent forecasts and competitive intelligence on the Taiwanese pharmaceutical & healthcare industry.
Taiwan is the island which has for all practical purposes been independent for half a century  but which China regards as a rebel region that must be reunited with the mainland - by force if necessary.
China has claimed sovereignty over Taiwan since the end of the Chinese civil war in 1949  when the
defeated Nationalist government fled to the island as the Communists  under Mao Zedong  swept to power.
Overview
Long-standing tension with the mainland has eased since the China-friendly President Ma Ying-jeou took office in March 2008. In July 2009 the leaders of China and Taiwan exchanged direct messages for the first time in more than 60 years.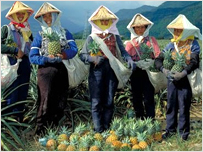 The Taiwanese farmer
Mr Ma's predecessor  Chen Shui-bian  had angered China with moves towards formal independence  and relations had been severely strained.
Despite the recent thaw  Taiwanese officials complain that Beijing has kept increasing the number of short-range missiles aimed at Taiwan.
In the past the military threat from the mainland has been partly
offset by the pivotal relationship between Taipei and Washington  which is the main weapons supplier to the island - one of the world's biggest buyers of arms.
China insists that nations cannot have official relations with both China and Taiwan  with the result that Taiwan has formal diplomatic ties with only two dozen countries - Pacific  South American and African states in the main.
Taiwan has no seat at the United Nations  having lost it to China in 1971. Repeated attempts to regain representation at the UN have been blocked.
Despite its diplomatic isolation  Taiwan has become one of Asia's big traders. It is considered to have achieved an economic miracle  becoming one of the world's top producers of computer technology.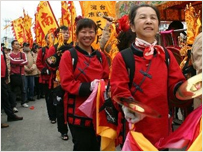 Taiwan today to take part in "Mazu Tourism Cultural Festival
And past tensions notwithstanding  Taiwan and China enjoy healthy trade links. China is Taipei's number one export market.
For decades  the island was an authoritarian one-party state ruled by the Nationalist Party (Kuomintang or KMT)  which under President Chiang Kai-shek controlled much of China before the Communists' rise to power in 1949.
In the early 1990s  however  Taiwan made the transition to democracy and the KMT's monopoly on power ended completely in 2000  with the election of President Chen Shui-bian of the opposition Democratic Progressive Party (DPP).
Unlike the KMT  which seeks a united  non-Communist China  Mr Chen was a passionate supporter of complete secession  straining relations with Beijing.
Although he won a second term in 2004  persistent corruption allegations surrounding the president and his family undermined Mr Chen's popularity  and contributed to the DPP's loss to a resurgent KMT in the 2008 presidential election.
Facts
Formal name: Republic of China (ROC)
Population: 23 million (Tourism Bureau  Republic of China  2009)
Capital: Taipei
Area: 36 188 sq km (13 972 sq miles)
Major languages: Mandarin Chinese (official)  Min Nan Chinese (Taiwanese)
Major religions: Taoism  Buddhism  Christianity
Life expectancy: 73 years (men)  79 years (women) (government statistics)
Monetary unit: New Taiwan dollar (NT$)
Main exports: Computer equipment  textiles  basic metals  equipment  plastic and rubber products  vehicles
GNI per capita: US $17 230 (World Bank  2006)
Internet domain: .tw
International dialling code: +886
Leaders
President Ma Ying-jeou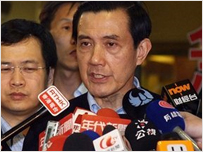 Ma Ying-jeou has cultivated an incorruptible image
Nationalist Party (Kuomintang) candidate Ma Ying-jeou beat the Democratic Progressive Party's Frank Hsieh in the March 2008 presidential election and was sworn in on 20 May  ending eight years of Democratic Progressive Party rule.
A lawyer by education  Mr Ma rose through the ranks of the Kuomintang to become the youngest ever cabinet minister in 1988.
As justice minister in 1993-1996 he acquired a reputation for combating corruption  and won back Taipei from the Democratic Progressive Party in the mayoral elections of 1998.
He led the Kuomintang in 2005-2007  scoring significant wins in the 2005 local elections. He stepped down from this and the mayoral post in order successfully to contest allegations of misuse of funds in 2007.
Mr Ma's conciliatory manner has won him respect among opponents in the rough-and-tumble world of Taiwanese politics.
His presidential campaign focused on improving relations with mainland China and helping Taiwan's financial services industry establish itself there.
In 2009  his policy of rapprochement with Beijing yielded its first fruits  with the two sides agreeing to facilitate investment in the island from the mainland  and to start talks on a far-ranging trade pact.
Media
The media environment in Taiwan is among the freest in Asia  and extremely competitive.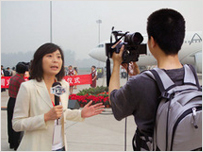 Terrestrial TV networks compete with multichannel operators
There are hundreds of newspapers  all privately-owned and reflecting a wide range of views. Laws which prohibit the promotion of independence from China or communism are not generally enforced.
Taiwan's major terrestrial TV networks command the lion's share of viewing and tend to be politically partisan. The take-up of multichannel cable TV - about 85% - is the highest in the region.
More than 170 radio stations are on the air on the island  many of them carrying specific music formats. Phone-in programmes are particularly popular.
The government has taken steps to end government  military and political party ownership of the broadcast media.
More than 70% of households are connected to the internet.
The press

Television

Radio

News agency



AFRICA | ASIA-PACIFIC | AMERICAS | EUROPE |  MIDDLEEAST |  SOUTHASIA






Mauritania Mauritius Morocco  Mozambique Namibia Niger Nigeria Republic-of-congo Rwanda Sao-tome-and-principe Senegal Seychelles Sierra-leone Somalia South-africa Sudan Swaziland Tanzania The-gambia Togo Tunisia Uganda Australia Brunei Burma Cambodia China East-timor Fiji Indonesia Japan Kazakhstan Kiribati Kyrgyzstan Laos Malaysia Marshall-islands Micronesia Mongolia Nauru New-zealand North-korea Palau Papua-new-guinea Samoa Singapore Solomon-islands South-korea Taiwan Tajikistan Thailand The-philippines Tonga Turkmenistan Tuvalu Uzbekistan Vanuatu Vietnam Antigua-and-barbuda Belize Bolivia  Brazil Canada Chile Colombia Costa-rica Cuba Dominica Dominican-republic Ecuador El-salvador Grenada Guatemala Guyana Haiti Honduras Jamaica Mexico Nicaragua St-kitts-and-nevis St-lucia Suriname Trinidad-and-tobago Uruguay Venezuela Albania Andorra Armenia Austria Azerbaijan Belarus Belgium Bosnia-hercegovina Bulgaria Croatia Cyprus Czech-republic Denmark Estonia Finland France Georgia Germany Greece Hungary Iceland Ireland Italy Latvia Liechtenstein Lithuania Luxembourg Macedonia Malta Moldova Monaco Montenegro Norway Poland Portugal Russia San-marino Serbia Slovakia Slovenia Spain Sweden Algeria Egypt Iran Iraq Israel-and-palestinian-territories Jordan Kuwait Lebanon Libya Mauritania Oman Saudi-arabia Sudan Syria Tunisia United-arab-emirates Yemen Afghanistan Bangladesh Bhutan India Nepal Pakistan Sri-Lanka The-Maldive