Country profile:

The-philippines




The Pharmaceutical Market: Philippine
The Philippine's economy has started to recover from the global economic recession of 2008-09. High government spending to stimulate the economy has improved conditions temporarily but in turn has created a large budget gap. The Philippines has one of the highest drug prices in the world. Changes brought about by the controversial Cheaper Medicine Act have impacted the Philippines pharmaceutical market, whereby 200 drugs have seen price reductions by up to 50% since August 2009. The Philippines remains on the USTR's Ordinary Watch List in 2010.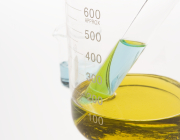 Espicom estimates a healthy CAGR for the period 2010 to 2015. The balance of pharmaceutical trade in the Philippines remains significantly negative. The Philippines is heavily reliant on imports of finished medicaments, and has little in the way of exports, therefore the deficit will only widen in the forecast period. The OTC market is dominated by three Filipino pharmaceutical companies which control over half of this market. The generic drug market is being actively backed by the government, and the leading generics manufacturer is the Filipino owned UniLab.


More than 7 000 islands make up the Philippines  but the bulk of its fast-growing population lives on just 11 of them.
Much of the country is mountainous and prone to earthquakes and eruptions from around 20 active volcanoes. It is often buffeted by typhoons and other storms.
Two presidents of the Philippines were forced from office by "people power" in the space of 15 years.
Overview
The Philippines - a Spanish colony for more than three centuries and named after a 16th century Spanish king - was taken over by the US in the early 20th century after a protracted rebellion against rule from Madrid. Spanish and US influences remain strong  especially in terms of language  religion and government.
Self-rule in 1935 was followed by full independence in 1946 under a US-style constitution. President Ferdinand Marcos  a close ally of the US  imposed martial law in the early 1970s but was forced to step down in 1986 after mass demonstrations cost him the support of the armed forces.
Although the country has remained a democracy it has enjoyed little stability. President Joseph Estrada was forced out of office in 2001 after months of protests at his corrupt rule  and there have been a number of coup attempts against his successor  Gloria Arroyo.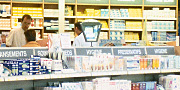 Health Care products
On the southern island of Mindanao  rebels have been fighting for a separate Islamic state within the mainly-Catholic country. The decades-long conflict has claimed more than 120 000 lives. Sporadic violence has continued despite a 2003 ceasefire and peace talks.
The Abu Sayyaf group on the island of Jolo has a history of violence towards hostages  and the government has declared all-out war on it over its alliance with al-Qaeda.
Although it once boasted one of the region's best-performing economies  the Philippines is saddled with a large national debt and tens of millions of people live in poverty. The economy is heavily dependent on the billions of dollars sent home each year by the huge Filipino overseas workforce.
The Philippines has the highest birth rate in Asia  and forecasters say the population could double within three decades.
Governments generally avoid taking strong measures to curb the birth rate for fear of antagonising the Catholic Church  which opposes artificial methods of contraception.
Facts
Full name: Republic of the Philippines
Population: 92 million (UN  2009)
Capital: Manila
Area: 300 000 sq km (115 831 sq miles)
Major languages: Filipino  English (both official)
Major religion: Christianity
Life expectancy: 70 years (men)  74 years (women) (UN)
Monetary unit: 1 Philippine peso = 100 centavos
Main exports: Electrical machinery  clothing  food and live animals  chemicals  timber products
GNI per capita: US $1 890 (World Bank  2008)
Internet domain: .ph
International dialling code: +63
Leaders
President: Gloria Macapagal Arroyo
Gloria Arroyo's efforts to tackle corruption and to focus on economic reform have been undermined by a string of scandals.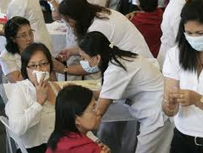 Philippines
Health
The president won a second six-year term in June 2004  defeating her main rival  the film star Fernando Poe Junior.
But a year later her popularity rating had fallen to a record low amid opposition claims that she cheated in the 2004 elections. Opponents also levelled corruption allegations against her husband and other family members.
She apologised to the nation for talking to an election official about her hopes for victory in the run-up to the 2004 poll  but denied any wrongdoing. Two subsequent attempts to impeach her have failed.
Mrs Arroyo faces the challenge of delivering on her promises to create jobs and to improve living standards. Social and economic reforms introduced during her first term did little to ease poverty and the country's debt burden.
She advocates constitutional reform  proposing to swap the country's US-style presidential system for a parliamentary government.
She has taken a strong line on law and order and allied herself closely to US President George W Bush's "war on terror".
Gloria Arroyo comes from the political elite in the Philippines. She is an economist whose father was president in the early 1960s.
She was elevated from vice president to president in 2001 after protests led to the ousting of her predecessor  Joseph Estrada. In 2003 she survived an attempt by military mutineers to unseat her.
She is keen to emphasise her Christian faith. Observers contrasted her approach with the hard-drinking lifestyle favoured by President Estrada.
The Philippines has a two-house legislature - the Congress - which comprises a House of Representatives  with up to 250 members  and a 24-member Senate.
Media
Powerful commercial interests control or influence much of the media.
The lively TV scene is dominated by the free-to-air networks ABS-CBN and GMA  which attract the lion's share of viewing. Some Manila-based networks broadcast in local languages. The country has a well-developed cable TV system.
Films  comedies and entertainment programmes attract the largest audiences. Many TV broadcasters also operate radio networks. There are more than 700 FM and mediumwave (AM) radio stations  most of them commercial.
Press freedom is guaranteed under the 1987 constitution. The private press is vigorous  with tabloid newspapers being prone to sensationalism.
However  violence against media workers is a problem. Reporters Without Borders noted in 2008 that "constant threats and physical attacks make some regions  particularly Mindanao island  dangerous areas".
By 2007 there were 14 million internet users (ITU).
The press
Television
Radio
News agency


AFRICA | ASIA-PACIFIC | AMERICAS | EUROPE |  MIDDLEEAST |  SOUTHASIA






Mauritania Mauritius Morocco  Mozambique Namibia Niger Nigeria Republic-of-congo Rwanda Sao-tome-and-principe Senegal Seychelles Sierra-leone Somalia South-africa Sudan Swaziland Tanzania The-gambia Togo Tunisia Uganda Australia Brunei Burma Cambodia China East-timor Fiji Indonesia Japan Kazakhstan Kiribati Kyrgyzstan Laos Malaysia Marshall-islands Micronesia Mongolia Nauru New-zealand North-korea Palau Papua-new-guinea Samoa Singapore Solomon-islands South-korea Taiwan Tajikistan Thailand The-philippines Tonga Turkmenistan Tuvalu Uzbekistan Vanuatu Vietnam Antigua-and-barbuda Belize Bolivia  Brazil Canada Chile Colombia Costa-rica Cuba Dominica Dominican-republic Ecuador El-salvador Grenada Guatemala Guyana Haiti Honduras Jamaica Mexico Nicaragua St-kitts-and-nevis St-lucia Suriname Trinidad-and-tobago Uruguay Venezuela Albania Andorra Armenia Austria Azerbaijan Belarus Belgium Bosnia-hercegovina Bulgaria Croatia Cyprus Czech-republic Denmark Estonia Finland France Georgia Germany Greece Hungary Iceland Ireland Italy Latvia Liechtenstein Lithuania Luxembourg Macedonia Malta Moldova Monaco Montenegro Norway Poland Portugal Russia San-marino Serbia Slovakia Slovenia Spain Sweden Algeria Egypt Iran Iraq Israel-and-palestinian-territories Jordan Kuwait Lebanon Libya Mauritania Oman Saudi-arabia Sudan Syria Tunisia United-arab-emirates Yemen Afghanistan Bangladesh Bhutan India Nepal Pakistan Sri-Lanka The-Maldive