Country profile: Tunisia




Tunisia to boost pharmaceutical & biotechnological industry
Tunisia's pharmaceuticals sector is receiving increased attention from the government, with plans to boost exports and develop a biotechnological industry.
The Tunisian government would like the pharmaceutical industry to have a bigger weight in the economy, as well as in the country's exports. At a cabinet meeting last week, local media reported, it discussed plans on how to increase production and exports of locally made products to an increasing array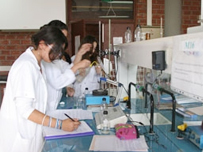 of external markets. The government also aims to have 60% of local medicine needs covered by the country's production, local media reported.
"It's an ambitious goal, but the country wants to increase pharmaceuticals exports five-fold in the next five years," Maher Kamoun, the president-director of Général at Sociéte des Industries Pharmaceutiques de Tunisie and the president of Chambre Nationale de L'Industrie Pharmaceutique, told OBG.


Home of the ancient city of Carthage Tunisia has long been an important player in the Mediterranean placed as it is in the centre of North Africa close to vital shipping routes.
In their time the Romans Arabs Ottoman Turks and French realised its strategic significance making it a hub for control over the region.
Overview
French colonial rule ended in 1956 and Tunisia was led for three decades by Habib Bourguiba who advanced secular ideas. These included emancipation for women - women's rights in Tunisia are among the most advanced in the Arab world - the abolition of polygamy and compulsory free education.
AT-A-GLANCE

Politics: Tunisia has been relatively stable and prosperous under the leadership of President Ben Ali since 1987; human rights groups criticise the suppression of dissent

Economy: The diverse economy has been growing steadily in recent years; Tunisia has been praised for halving its slum population

International: Tunisia has strong ties with the European Union; its peacekeepers have served in several conflict areas
Mr Bourguiba insisted on an anti-Islamic fundamentalist line while increasing his own powers to become a virtual dictator.
In 1987 he was dismissed on grounds of senility and Zine El Abidine Ben Ali became president. He continued with a hard line against Islamic extremists but inherited an economically-stable country.
Although Tunisia has introduced some press freedoms and has freed a number of political prisoners human rights groups say the authorities tolerate no dissent harrassing government critics and rights activists.
Mr Ben Ali faced reproach at home and abroad for his party's three "99.9%" election wins. The opposition condemned changes to the constitution which allowed him to run for re-election in 2004 and in 2009.
Tunisia is more prosperous than its neighbours and has strong trade links with Europe. Agriculture employs a large part of the workforce and dates and olives are cultivated in the drier regions. Millions of European tourists flock to Tunisian resorts every year.
Political violence is rare but militant Islamists have become an issue of concern for the authorities. A suicide bomb attack on an historic synagogue in the resort of Djerba in 2002 killed 21 people and led to a dramatic drop in tourist numbers.
A dozen suspected Islamists were killed in shoot-outs with security forces in and around Tunis at the end of 2006 and the beginning of 2007. Lawyers say hundreds of people have been arrested on suspicion of links with terrorist groups since 2003 when the authorities gained new powers of arrest.
Facts
Full name: Tunisian Republic
Population: 10.2 million (UN 2009)
Capital: Tunis
Area: 164150 sq km (63378 sq miles)
Major languages: Arabic (official); French
Major religion: Islam
Life expectancy: 72 years (men) 76 years (women) (UN)
Monetary unit: 1 Tunisian dinar (TD) = 1000 millimes
Main exports: Agricultural products textiles oil
GNI per capita: US $3290 (World Bank 2008)
Internet domain: .tn
International dialling code: +216
Leaders
President: Zine El Abidine Ben Ali
President Ben Ali who has been in power since 1987 won a fifth term in office in multi-party elections in 2009.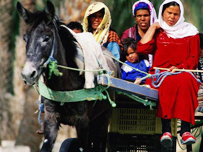 Tunis is a good introduction to the opposing character of Tunisia's Western and Eastern influences, though it's by no means the country's most interesting city.
The elections were criticised by human rights groups and the opposition as unfair. Official results gave him ninety per cent of the vote and his party also won the majority of seats in the Chamber of Deputies.
Mr Ben Ali from the ruling Constitutional Democratic Rally (RCD) had been due to retire in 2004 but changes to the constitution allowed him to run for two more terms.
Born in 1936 in Hammam Sousse Mr Ben Ali was Tunisia's ambassador in Warsaw in 1980 and became prime minister in October 1987.
He was sworn in as the new president in 1987 after doctors declared President Habib Bourguiba unfit to govern because of senility. The takeover is sometimes described as a palace coup.
Rights groups and some political opponents say Tunisia's government is authoritarian with a veneer of pluralism. They say it stifles free speech and beats and jails opponents something the government denies.
Media
Although freedom of opinion and expression is guaranteed by the Tunisian constitution the government tightly controls the press and broadcasting.
The state-run Tunisian Radio and Television Establishment (ERTT) operates two national TV channels and several radio networks.
Egyptian and pan-Arab satellite TV stations command large audiences. Two London-based opposition TV channels can be received via satellite; Al Mustaqillah TV and Zeitouna TV. Until late 2003 the state had a monopoly on radio broadcasting.
Press codes shape coverage and stipulate large fines and prison sentences for violators. Journals are screened by the authorities before publication and the government encourages a high degree of self-censorship. Media rights organisations say the intimidation of journalists is widespread.
Discussion of corruption and human rights in the media is taboo. Editions of foreign newspapers including French and pan-Arab publications are regularly seized. There are several privately-run newspapers and magazines including two opposition party journals.
Internet monitoring is omnipresent. Websites which criticise the government are often blocked. There were some 1.7 million internet users by March 2008.
The press
Television
Radio

News agency


AFRICA | ASIA-PACIFIC | AMERICAS | EUROPE |  MIDDLEEAST |  SOUTHASIA






Mauritania Mauritius Morocco  Mozambique Namibia Niger Nigeria Republic-of-congo Rwanda Sao-tome-and-principe Senegal Seychelles Sierra-leone Somalia South-africa Sudan Swaziland Tanzania The-gambia Togo Tunisia Uganda Australia Brunei Burma Cambodia China East-timor Fiji Indonesia Japan Kazakhstan Kiribati Kyrgyzstan Laos Malaysia Marshall-islands Micronesia Mongolia Nauru New-zealand North-korea Palau Papua-new-guinea Samoa Singapore Solomon-islands South-korea Taiwan Tajikistan Thailand The-philippines Tonga Turkmenistan Tuvalu Uzbekistan Vanuatu Vietnam Antigua-and-barbuda Belize Bolivia  Brazil Canada Chile Colombia Costa-rica Cuba Dominica Dominican-republic Ecuador El-salvador Grenada Guatemala Guyana Haiti Honduras Jamaica Mexico Nicaragua St-kitts-and-nevis St-lucia Suriname Trinidad-and-tobago Uruguay Venezuela Albania Andorra Armenia Austria Azerbaijan Belarus Belgium Bosnia-hercegovina Bulgaria Croatia Cyprus Czech-republic Denmark Estonia Finland France Georgia Germany Greece Hungary Iceland Ireland Italy Latvia Liechtenstein Lithuania Luxembourg Macedonia Malta Moldova Monaco Montenegro Norway Poland Portugal Russia San-marino Serbia Slovakia Slovenia Spain Sweden Algeria Egypt Iran Iraq Israel-and-palestinian-territories Jordan Kuwait Lebanon Libya Mauritania Oman Saudi-arabia Sudan Syria Tunisia United-arab-emirates Yemen Afghanistan Bangladesh Bhutan India Nepal Pakistan Sri-Lanka The-Maldive