Country profile:

Thailand



Drug firm investigated FDA officials
For more than two months in late 2008, private investigators working for a drug company gathered information on a high-ranking official at the Food and Drug Administration – unearthing details about her husband, two daughters, and in-laws, and re-tracing her steps on a business trip she took to Thailand.
The drug company, Amphastar Pharmaceuticals Inc., paid more than $100,000 to Kroll, the New York-based private investigative firm, to uncover the information about Janet Woodcock, director of the FDA's Center for Drug Evaluation and Research, who overees the agency's new-drug approvals.
At stake for Amphastar, a generic drug maker, was whether the FDA would allow it to bring to market a version of a prescription drug for blood clots, and gain access to a market worth more than $3 billion.

Thailand is a country of mountains  tropical rainforests and flat plains. Religion  the monarchy and the military have helped to shape its society and politics.
The 1980s brought economic boom  and the agriculture-based economy changed as Thais flocked to work in industry and the services sector.
But the bubble burst in 1997 with the south-east Asian financial crisis. Stock and property prices plummeted  dragging down the currency and leading to bankruptcies  recession and unemployment.
Overview
The government of the time - under Chuan Leekpai - worked with the IMF to reform the battered economy.
But the 1997 experience caused many Thais to regard international finance with deep distrust. Mr Chuan lost the 2001 elections to an opponent who promised to help people with their daily difficulties.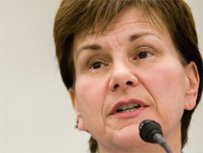 Janet Woodcock, director of the FDA's Center for Drug Evaluation and Research, is one of two officials Amphastar Pharmaceuticals paid to have investigated.
Though Thailand's recent governments have been civilian and democratically-elected  the country has seen turbulent times. The military governed  on and off  between 1947 and 1992 - a period characterised by coups  coup attempts and popular protests.
In September 2006  the military once again stepped into politics  carrying out a bloodless coup against Prime Minister Thaksin Shinawatra while he was at the UN General Assembly.
An interim prime minister was appointed a month later.
By the end of 2007  the military junta had drafted a new constitution and held general elections  marking the beginning of the transition back to civilian rule.
Thailand has a minority Muslim population  concentrated in its southern provinces.
A decades-old separatist struggle in the region - which abated in the 1980s - flared again in 2004. The violence has claimed more than 3 000 lives.
Thailand's capital  Bangkok expanded rapidly with the influx of workers during the boom years. It is one of Asia's most vibrant  and heavily-congested  cities.
The large-scale sex industry which flourishes there contributed to the incidence of HIV infection - a major concern for the Thai government.
Thailand has taken the lead in the region in distributing cheaper generic drugs for Aids sufferers and awareness campaigns are credited with reducing the number of new infections.
Thai cuisine is known throughout the world for its use of hot  sweet and sour spices. Sculptures of the Buddha in sitting or reclining positions are also characteristic of Thailand  as is classical dance.
Facts
Full name: Kingdom of Thailand
Population: 67.8 million (UN  2009)
Capital: Bangkok
Area: 513 115 sq km (198 115 sq miles)
Major language: Thai
Major religion: Buddhism
Life expectancy: 66 years (men)  72 years (women) (UN)
Monetary unit: 1 baht = 100 satangs
Main exports: Food including rice  seafood and live animals  office equipment  textiles and clothing  rubber
GNI per capita: US $2 840 (World Bank  2008)
Internet domain: .th
International dialling code: +66
Leaders
Head of state:
King Bhumibol Adulyadej
Thailand is a constitutional monarchy.
Its king  Bhumibol Adulyadej  assumed the throne in June 1946 and is the world's longest-reigning monarch.
The royal family is revered by many Thais.
Prime minister: Abhisit Vejjajiva
Abhisit Vejjajiva defeated an ally of exiled former Prime Minister Thaksin Shinawatra in a parliamentary vote to become Thailand's fifth head of government in a little over two years.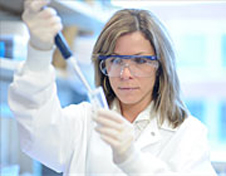 Taking responsibility for your health
Mr Abhisit's election marked the first time his Democrat Party - Thailand's oldest - had formed a government in eight years.
The vote was the result of weeks of manoeuvring to persuade several minor parties which had supported the previous government to switch sides.
Mr Abhisit's predecessor  Somchai Wongsawat  an ally of Mr Thaksin  was forced from office in December 2008 by a Constitutional Court ruling that disbanded his People Power Party and barred its leaders from politics for five years.
The ruling came after months of protests by opponents of Mr Thaksin and his allies that closed the country's two main airports.
The protesters said the previous two years' governments were proxies for the discredited Thaksin Shinawatra  who was ousted in a military coup in 2006 and has fled Thailand to escape corruption charges.
Mr Abhisit  44  comes from a wealthy family of Thai-Chinese origins  and was educated at England's top public school  Eton  and Oxford University.
He joined the Democrats in 1992  at the age of 27  becoming its leader in 2005.
His supporters are mainly from Thailand's educated middle class  unlike former PM Thaksin Shinawatra and his allies  who draw their support from working class and rural Thais.
After his election  he said one of his main aims was to re-establish "national harmony" after the deeply polarising politics of recent years.
But the deep divisions within Thai society were once more highlighted when anti-government protesters stormed the venue of an ASEAN summit in the resort of Pattaya in April 2009  forcing the cancellation of the summit.
Media
The government and military control nearly all the national terrestrial television networks and operate many of Thailand's radio networks.
Multichannel TV  via cable and satellite  is widely available. The radio market  particularly in Bangkok  is fiercely competitive. There are more than 60 stations in and around the capital.
The media are free to criticise government policies  and cover instances of corruption and human rights abuses  but journalists tend to exercise self-censorship regarding the military  the monarchy  the judiciary and other sensitive issues.
The print media are largely privately-run  with a handful of Thai-language dailies accounting for most newspaper sales.
A series of media reforms are under way  aimed at reducing military interest and influence in the media and opening up more opportunities to the private sector.
There were 13.4 million internet users by March 2008 (ITU). According to The Nation daily  surfers face "some of the world's toughest measures on internet filtering". Pornographic sites  anti-monarchy sites and anti-government sites are targeted  the paper said.
The press
Television
Radio
Radio Thailand - national network and external service operated by National Broadcasting Services of Thailand (NBT)  part of government Public Relations Department
MCOT Radio Network - run by government agency MCOT; operates stations in Bangkok and provincial networks
Army Radio - network owned by Royal Thai Army
News agency


AFRICA | ASIA-PACIFIC | AMERICAS | EUROPE |  MIDDLEEAST |  SOUTHASIA






Mauritania Mauritius Morocco  Mozambique Namibia Niger Nigeria Republic-of-congo Rwanda Sao-tome-and-principe Senegal Seychelles Sierra-leone Somalia South-africa Sudan Swaziland Tanzania The-gambia Togo Tunisia Uganda Australia Brunei Burma Cambodia China East-timor Fiji Indonesia Japan Kazakhstan Kiribati Kyrgyzstan Laos Malaysia Marshall-islands Micronesia Mongolia Nauru New-zealand North-korea Palau Papua-new-guinea Samoa Singapore Solomon-islands South-korea Taiwan Tajikistan Thailand The-philippines Tonga Turkmenistan Tuvalu Uzbekistan Vanuatu Vietnam Antigua-and-barbuda Belize Bolivia  Brazil Canada Chile Colombia Costa-rica Cuba Dominica Dominican-republic Ecuador El-salvador Grenada Guatemala Guyana Haiti Honduras Jamaica Mexico Nicaragua St-kitts-and-nevis St-lucia Suriname Trinidad-and-tobago Uruguay Venezuela Albania Andorra Armenia Austria Azerbaijan Belarus Belgium Bosnia-hercegovina Bulgaria Croatia Cyprus Czech-republic Denmark Estonia Finland France Georgia Germany Greece Hungary Iceland Ireland Italy Latvia Liechtenstein Lithuania Luxembourg Macedonia Malta Moldova Monaco Montenegro Norway Poland Portugal Russia San-marino Serbia Slovakia Slovenia Spain Sweden Algeria Egypt Iran Iraq Israel-and-palestinian-territories Jordan Kuwait Lebanon Libya Mauritania Oman Saudi-arabia Sudan Syria Tunisia United-arab-emirates Yemen Afghanistan Bangladesh Bhutan India Nepal Pakistan Sri-Lanka The-Maldive